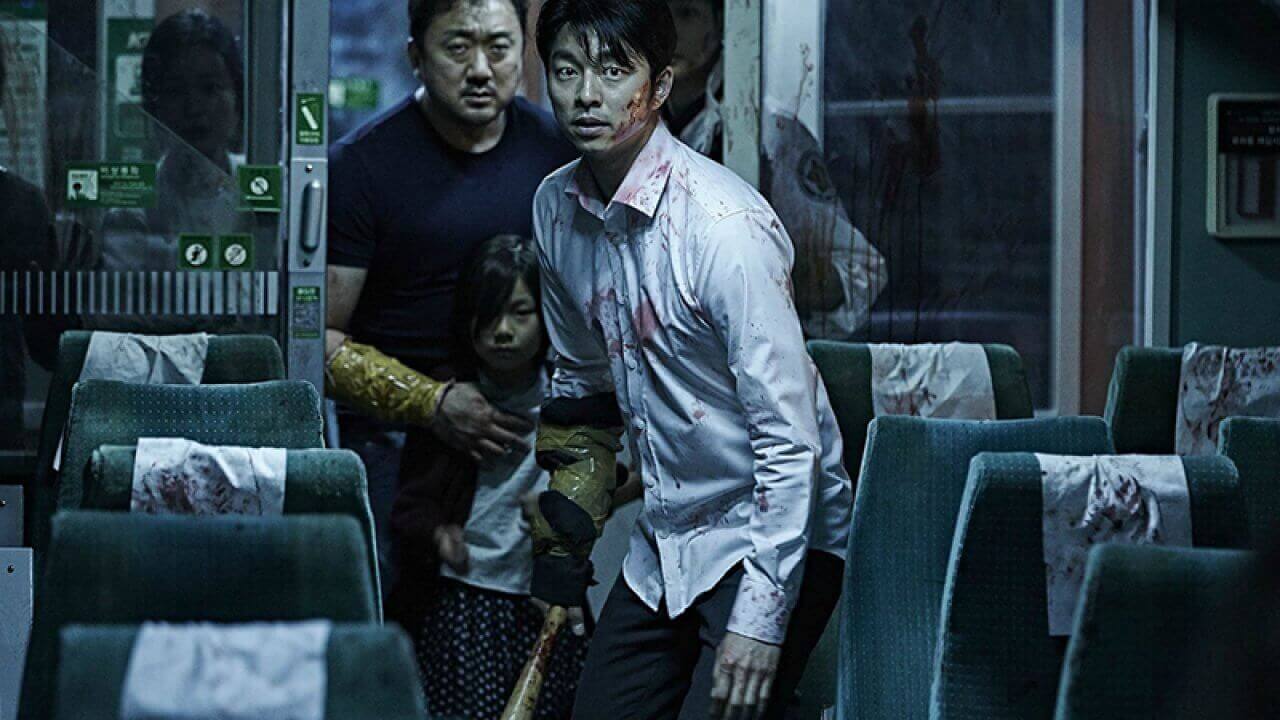 Korea has me hooked with their Zombie Movies
I recently watched #Alive on Netflix and I quite liked it! The reason I'm taking time to write about is because I've been noticing the recent growth of the Korean film Industry with films like 'Parasite' taking us by storm as well as others like 'Old Boy'. Of Course the Korean Zombie Film 'Train to Bhusan' was a total thrill and way better than most Hollywood Zombie movies, but #Alive makes my list too.'Train to Bhusan' is one of my all time favorites with its live action and emotional suspense. The characterization of the film was absolutely amazing, the graphic design of the undead was incredible and the casting was brilliant. Each actor and actress did an amazing job and each is worthy of an Oscar. I used to love zombies until goofy films 'zomb Coms' started getting popularized in Mainstream media ( God I hate it).
Spoiler alert: This movie will tug at your heartstrings with major force, this movie will make you sob, which is unusual for a horror movie. When the father was remembering his first moments with his daughter while smiling and slowly dying, I was sobbing, even the little girl's acting, bravo, I have never seen such a great film and casting. To the director, an astounding job. Definitely worth a watch. The movie also has a beautiful form of scenery, such as the tall buildings of Seoul, to the more homey yet modern Daejeon Station and even the bridge at the end in Busan, with a more rural feel. It is also a brilliant idea to match zombies with the close crowded and fast paced bullet train, found in Korea. All in all, this movie is a must watch for fans of horror, tragedy, or anyone really.
Why #Alive comes second place
I definitely loved #Alive a lot more in terms of realistic and relatibily. Definitely a fresh perspective of a Zombie Apocalypse and a very realistic one at that. The movie makes you feel like you're completely in the Characters shoes- somewhat like a video game and ironically the film opens up to the leading character playing video games in his Gamer setup room. The movie was full of hints and interesting sequences you wouldn't exactly expect. In fact you have no idea where the film is going and what to expect from anyone in the film just like how it's been in an actual Zombie Apocalypse. Points for unpredictable suspense! Oddly even more relatable since it's a total lockdown thriller. If you're a lover of zombies and the fight to stay alive, this is pretty much right in line with genre classics. It might call to mind flicks like REC, and English language zombie movies like 28 Days Later, The Crazies, and plenty others.
#Alive is a smart, simple zombie thriller that says more than your average brain-eater flick. Rather than getting caught up in long-winded exposition about the origin of the virus and lots of character background, it takes us right into the action, pairing us with our protagonist from the get-go. A movie has to have a lot going for it to work in a singular setting (for the most part), and #Alive does a lot with a little bit of space. Yoo Ah-in turns in a stellar performance, allowing us to sleep and wake and pass the time hand in hand with him. The lockdown certainly does elicit some pretty familiar feelings for loneliness and isolation which you feel as you watch this film
'Train to Bhusan' and '#Alive' has a totally different setting with completely different character Archetypes. From the name #Alive you already know it's going to a film about teenagers … I really don't have to tell you that however the film is far more disturbing, Gruesome and well made than the simple name suggests. Although many would not dare to compare the two , I liked both films in its own unique style and next time I see a Korean Zombie flick I'll be sure to add it to my list.