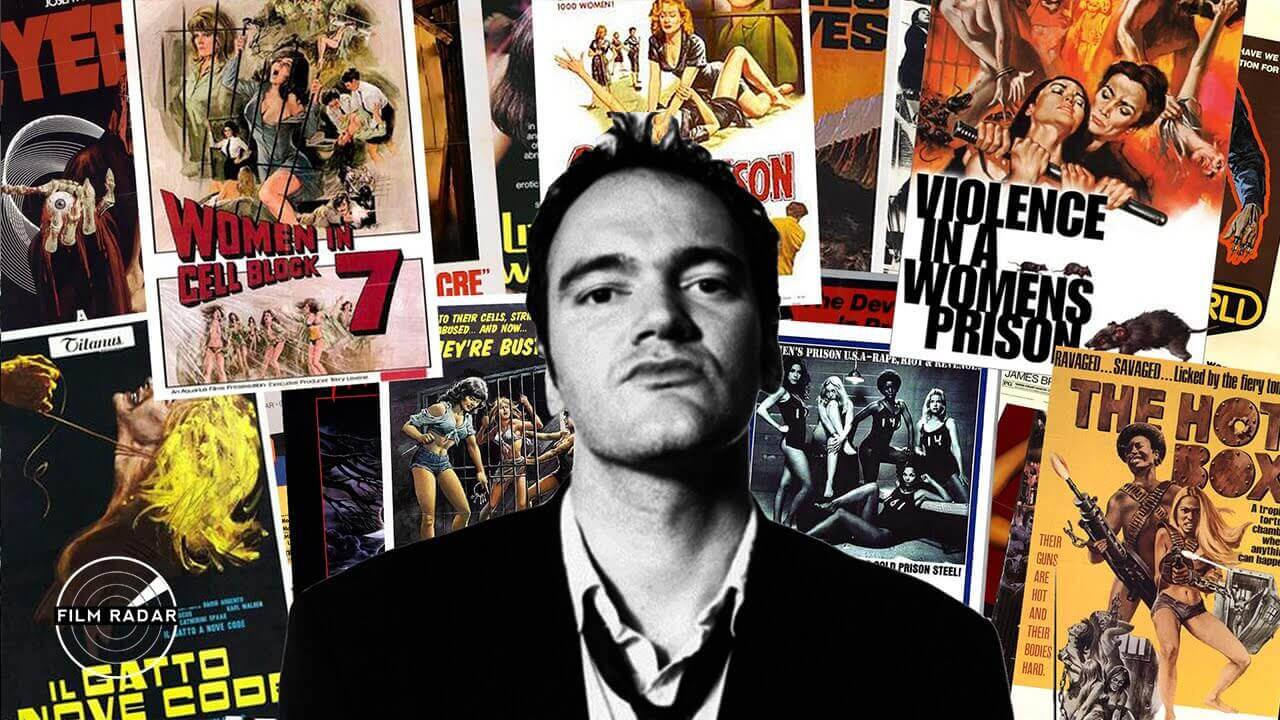 Quentin Tarantino's Art?
There's no denying that Quentin Tarantino is a natural born filmmaker. Since bursting onto the scene with 1992's Reservoir Dogs, Tarantino has crafted a slew of films that have consistently amazed, and occasionally offended, audiences around the world.
There's a striking shot in the trailer for Django Unchained where a sharp-shooting Jamie Foxx blasts an evildoer off his horse, spraying the cotton fields with blood in extreme close-up. Consider that a mere appetizer, though, for the bloody feast that is the actual feature. In Quentin Tarantino's Django world, characters don't simply get shot and then bloodlessly slump to the ground.
"We'd go from the smallest of hits, these little pinprick-style hits where the blood just dribbles out of a little hole, to the full-on gushers that have everybody ducking for cover behind the couch," laughed McLeod. "One of Quentin's directions was that he wanted the hits in some of the scenes to be very meaty. He kept pushing for it: 'I want to see flesh and meat ripping as the squibs are going off. I don't want to see a bunch of liquid; I wanna see a meaty effect!' So we were trying to introduce different materials, strips of latex, little bits of particles, that we put inside the blood bag."
To blow the blood bag open, McLeod uses a squib, triggered to explode after an electric charge is delivered either through a remote control or a hidden wire. "Behind that, we have a metallic shield that protects the actor and directs all the energy of the squib outward through the bag," explained McLeod. "Of course, the bigger the squib is, the bigger the hit is that your actor takes against his body, so that's where we had to be careful."
Interesting story huh? Well there's more to Tarantino than you'd expect. So here's a couple of interesting facts you might have not known.
WHATEVER EXPLANATION YOU'VE HEARD FOR THE TITLE OF RESERVOIR DOGS PROBABLY ISN'T TRUE.
Tarantino told potential investors that "reservoir dog" was a gangster term from French films like Breathless and Bande à Parte, and that it meant "rat." That wasn't true; Tarantino just knew that investors would want an explanation for the title, and that they wouldn't know those films well enough to contradict him. Later, the widely told story was that it came from Tarantino's days working at a video store, when he recommended Louis Malle's Au revoir les enfants (1987) and the customer misheard it as "reservoir dogs." (But Tarantino expert Dale Sherman points out in his book, Quentin Tarantino FAQ: Everything Left to Know About the Original Reservoir Dog, that Au revoir les enfants wasn't available to rent until after Tarantino's employment at the video store.) Another version of the story has Tarantino's girlfriend recommending that movie, and QT himself mishearing it.
WARREN BEATTY WAS TARANTINO'S FIRST CHOICE FOR THE TITLE ROLE IN KILL BILL.
When Tarantino let the actor go because of creative differences, he cast David Carradine in the iconic role because Carradine previously appeared in Tarantino's favorite childhood TV show, Kung Fu.
THE CONCEPT FOR DEATH PROOF GREW OUT OF TARANTINO'S DESIRE TO BUY A VOLVO.
In a 2007 interview with Newsweek, Tarantino explained the genesis of the idea for Death Proof, the director's half of Grindhouse: "About 10 years ago, I was talking to a friend about getting a car. And I wanted to get a Volvo because I wanted a really safe car. I remember thinking that I didn't want to die in some auto accident like the one in Pulp Fiction … So I was talking to my friend about this, and he said, 'Well, you could take any car and give it to a stunt team, and for $10,000 or $15,000, they can death-proof it for you.' Well, that phrase 'death proof' kinda stuck in my head."
YOU CAN WATCH PULP FICTION CHRONOLOGICALLY … KIND OF.
The narrative structure of the film plays out of sequence, but it's easy enough to break it down into seven distinct sections (a prologue, an epilogue, two preludes, and three large segments) that can then be re-ordered into a chronological narrative. The Honda Civic that Pam Grier drives in Jackie Brown is the same car that Butch (Bruce Willis) drives—and hits Marcellus Wallace with—in Pulp Fiction. The car also makes a brief appearance in Kill Bill: Volume 2.
If you Tarantino Fans would like to share more insight on his art, please drop it down in the contact page I'd love to share it.