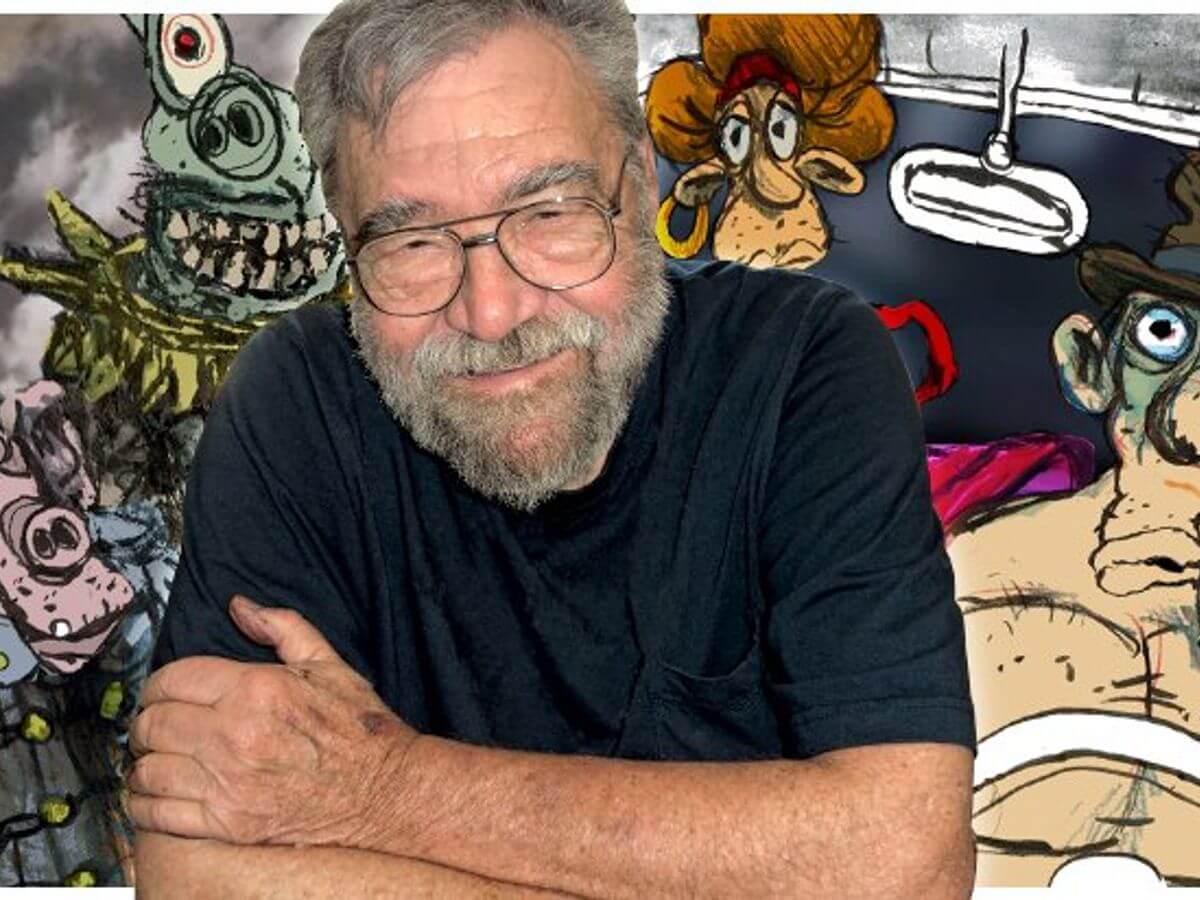 Animators you should know!- Ralph Bakshi
Ralph Bakshi is the father of adult animation. Growing up in New York as a Palestinian immigrant kid, he was vastly attracted to the big city way of life. From very early on, he got passionately absorbed in American culture– comics and cartoons in particular– and soon he started making his own strips. The radical urban environment was crucial in molding his artistic idiosyncrasy and shaping his heretic sense of humor that is boldly present in his early animated films. His website https://www.ralphbakshi.com/portfolio is worth checking out for more artistic content.
Fittingly enough, his first feature film Fritz the Cat was also the first American animation to receive an X rating by the MPAA. Adapted from the obscene comic strips of counterculture cartoonist Robert Crumb, the film follows the lustful antics of Fritz, an anthropomorphized cat/student in the 1960s swinging New York with compulsive tendencies towards drug use and sex.
​
Ralph Bakshi left a lucrative career producing traditional cartoons and educational short subjects to forge his own path making animated features that not only targeted adults with sexuality and graphic language, but also explored the social and political landscape of the day that "normal" animation only hinted at. Based on the underground comic series he made stylistic choices in his masterpieces
Some of his most Notable works were 'Fritz The Cat', 'Wizards', 'Fire and ice' and one of my personal favorites 'Coonskin'. His work is Politically, socially awakening and unfiltered. If you can get past the Vulgarity and sex you will thoroughly enjoy and appreaciate his artistic choices and development of characters.
'Cool World' is another one of my favorites! Dark, Whimsical and Bizzare… let me tell you that not all of you will a Fan and may even suggest it's a ripoff of Who framed Roger Rabbit however the plot is thicken here and there is subtle hints to Social Dysmorphia where there is a back and forth between reality and animation. If you like 'Cool World' you'll like his work with 'Coonskin' a very interesting and even heartfelt piece in some way. Some of the monologues and drawings reveal a lot depth into the situation in Harlem, especially for black families.
Pappy's story is told in an animation set against live-action background photos and footage.Brother Rabbit, Brother Bear, and Preacher Fox are forced to pack up and leave their Southern settings after the bank mortgages their home and sells it to a man who turns it into a brothel. The trio moves to Harlem, "home to every black man". When they arrive, Rabbit, Bear, and Fox find that it is not all that it is made out to be.
'Wizards' is definitely an interesting one! Earth has been devastated by a nuclear war instigated by five terrorists, and it has taken 2 million years for the radioactive clouds to once again allow sunlight to reach the surface. Only a handful of humans have survived the apocalypse, while the rest have changed into mutants who roam the radioactive wastelands. Eventually, humanity's true ancestors – fairies, elves and dwarves – resurfaced and lived in the idyllic land of Montagar in peace for three millennia. Ralph bakshi is a genius ahead of his time, i would recommend anyone watch wizards, like it or hate it, you will be amazed.
If some of these Seem Interesting to you, it's worth checking out his short animations on YouTube and try getting a hold of his Comics. This Cartoonist has a way with dialogues, humor and targeting societies obscenities in the most creative ways.