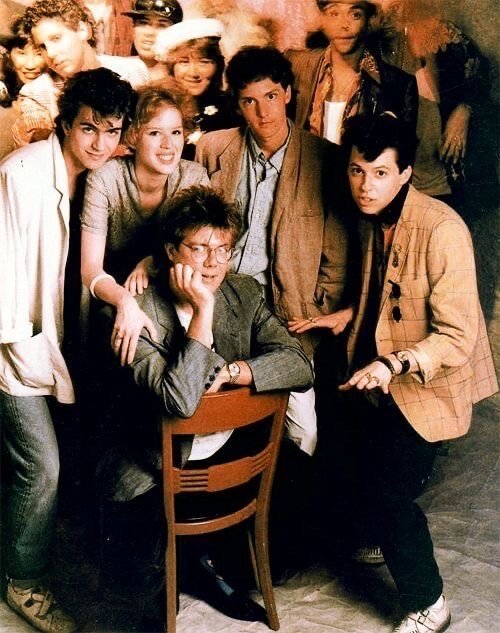 Best '80s Movies Ever Made picked
I won't lie but the 80's is my favorite film era of all time. Not because they made great movies with incredible realism or mind blowing acting. I liked them because they were memorable, nostalgic and 'feel good'. Some of the most iconic movies were made in the 80's, not a surprise!
Popular culture is obsessed with the '80s—Stranger Things, anyone?—and it's not hard to see why. The '80s were a golden decade in film, boasting classic films that you'll have seen on multiple occasions even if you were a '90s or '00s baby. Dirty Dancing, Footloose, E.T…so many of our golden coming-of-age films were born in the '80s, and have proven themselves to be timeless classics in the decades since. It's hard to resist a walk down memory lane, especially when the movies are this freaking good. Here is a list of some of my favorite ones!
An American Werewolf in London' (1981)
This British-American comedy-horror is a classic and worth a re-watch for the dated transformation scene alone.
'Tootsie' (1982)
Jessica Lange snagged the 1983 Academy Award for Best Actress in a Supporting Role for Tootsie, which tells the story of Michael Dorsey (Dustin Hoffman), a failing New York actor who sets out to reinvent himself.
The Lost Boys' (1987)
Long before Twilight or even Buffy the Vampire Slayer, this comedy-horror film updated vampires for the modern age in an edgy and innovative way
The Color Purple' (1985)
Directed by Steven Speilberg and based on Alice Walker's Pulitzer Price-winning novel, The Color Purple was easily one of the decade's best films. With a first-class ensemble (including Whoopi Goldberg, Danny Glover, and Oprah Winfrey) and a deeply emotional script, this 1985 production was an all-around win.
'Raging Bull' (1980)
Undeniably one of Martin Scorsese's best, Raging Bull features Robert De Niro as a tumultuous, but lovable, boxer.
The Thing' (1982)
Call us wimps, but John Carpenter's The Thing is still frightening to this day.
Full Metal Jacket' (1987)
This Stanley Kubrick film about the Vietnam War received critical praise and an Academy Award nomination on its release and the iconic poster is still a dorm room decor staple years later.
'Blue Velvet' (1986)
David Lynch's haunting mystery tells the story of Jeffrey, (Kyle MacLachlan) who after finding a severed human ear, is set on a dramatic, albeit entertaining, journey.
The Outsiders' (1983)
Francis Ford Coppola's 1983 flick had a star-studded cast, to say the least: Patrick Swayze, Tom Cruise, Emilio Estevez, Rob Lowe, Matt Dillon, and Diane Lane were all featured in the movie. An iconic coming-of-age drama, The Outsiders birthed the now-famous line, "Stay gold, Ponyboy."
Ghostbusters' (1984)
Launching one of the biggest cultural phenoms to date, Saturday Night Live stars Dan Aykroyd and Billy Murray had audiences in stitches as they filmed their adventures in fighting the supernatural. The film was so loved that the franchise spawned multiple sequels, including 2017's all-women rendition starring Kristen Wiig and Leslie Jones.
'Stand by Me' (1986)
Rob Reiner's film adaptation of Stephen King's novel brought four teenage boys together for a thrilling, coming-of-age drama.
Footloose' (1984)
Sure, '80s movies were incomplete without a sexy leading man, but holy Kevin Bacon. What would a ranking of the decade's best films be without Herbet Ross's story of dancing and breaking rules?
'Beetlejuice' (1988)
Beetlejuice! Beetlejuice! Beetleju…Don't say it a third time, because we're still convinced Tim Burton's creepy-as-hell character might appear. The 1988 flick gave the likes of Michael Keaton, Alec Baldwin, and Winona Ryder their starts.
'Dirty Dancing' (1987)
Summer romance, forbidden love, killer dance moves, and a sexy leading man? Wayne Blair's 1987 knockout brought us an epic love story between quirky girl Baby and dark and brooding Johnny and arguably the most iconic dance routine of all time.
'Labyrinth' (1986)
It simply does not get more '80s than David Bowie in Labyrinth. His character is everything you need to know about the decade in a single costume.