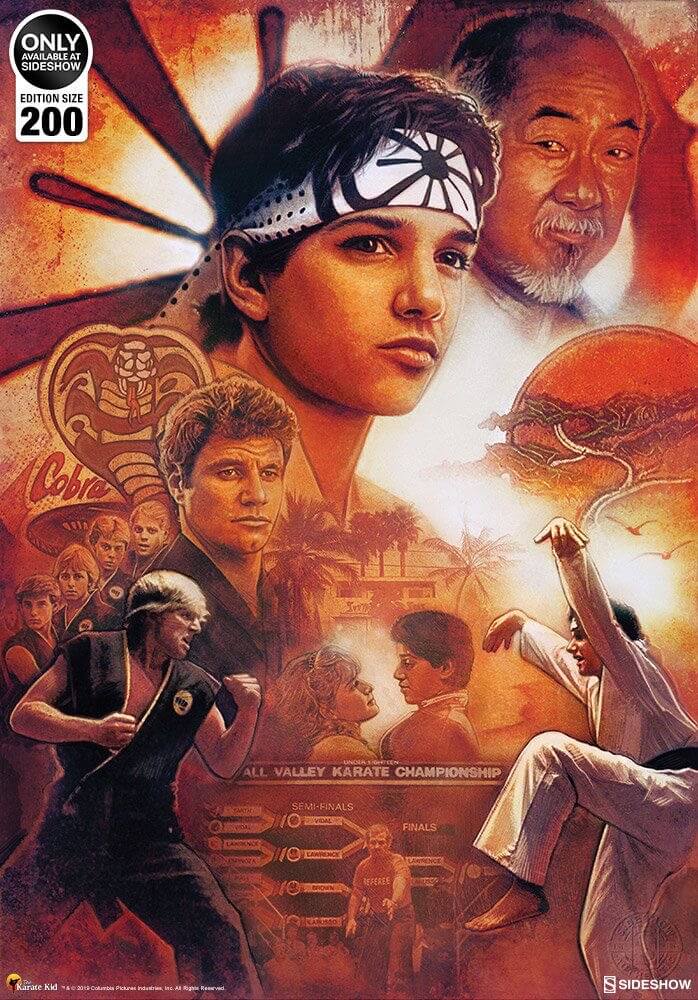 Karate Kid part one review – lesson one
Karate Kid is one of my childhood Classics . After the recent release of 'Cobra Kai' I went back to check out the original Karate kid just for reminiscing sake. It was like a whole new experience altogether that kind of made me feel warm and fuzzy in the stomach. There is something so natural and effortless about the acting, especially Ralph Macchio's acting and the way he speaks and behaves. Just another kid from the valley Danny Larousso could steal your heart with a single smile, at least for the thirteen year old me.
It's amazing how a simple story can progress so much.Even though the movie is quite old the visuals in this are mesmerizing especially the training scenes on the beach. There's a lot of different characters, and even the side characters are very distinguishable between each other. There's is alot of funny moments as well, what made me laugh the most was the fly scene. And the character development of Mr Miyagi really brings the story together. Mr Miyagi is a silent man who imparts so much knowledge and wisdom in very few words. His dialogues are incredibly inspiring and thought provoking.
Daniel struggles physically to fit in as a group of karate students from the ´Cobra Kai Dojo´ bully him for dating a rich girl from the hills, Ali Mills (Elisabeth Shue). Ex-boyfriend and Cobra Kai student, Johnny Lawrence (William Zabka) confronts Daniel at a casual beach party as he attempts to talk with Ali. Daniel interferes innocently and clashes with Johnny only to end up beaten. It wasn't until their faucet was broken at their Reseda apartment where he meets handyman and karate maestro Mr. Miyagi (Pat Morita) who teaches Daniel the arts of karate. Some scenes like the 'Wax on wax off scene' are so iconic and so is the tournament scene. This movie deserves five stars on just prejudice of how iconic it is. This cult classic. Can get you hooked anytime with it's likeable characters, emotional moments and thrilling Karate sequels. I'd say it's not just a Karate movie , it's so much more than that!.
This movie did deserve a throwback show, however I'm not a huge fan of Cobra Kai and its very vanilla Netflix approach. I can appreciate its efforts to bring back the Karate kid and hype the first part where they focus on Larousse and Johnny's rivalry- showing us the Cobra Kai perspective. An interesting concept but poorly executed in my opinion. The original however has grit, passion and the will to succeed when life takes a big dump down your throat, it's a must watch at all costs!.