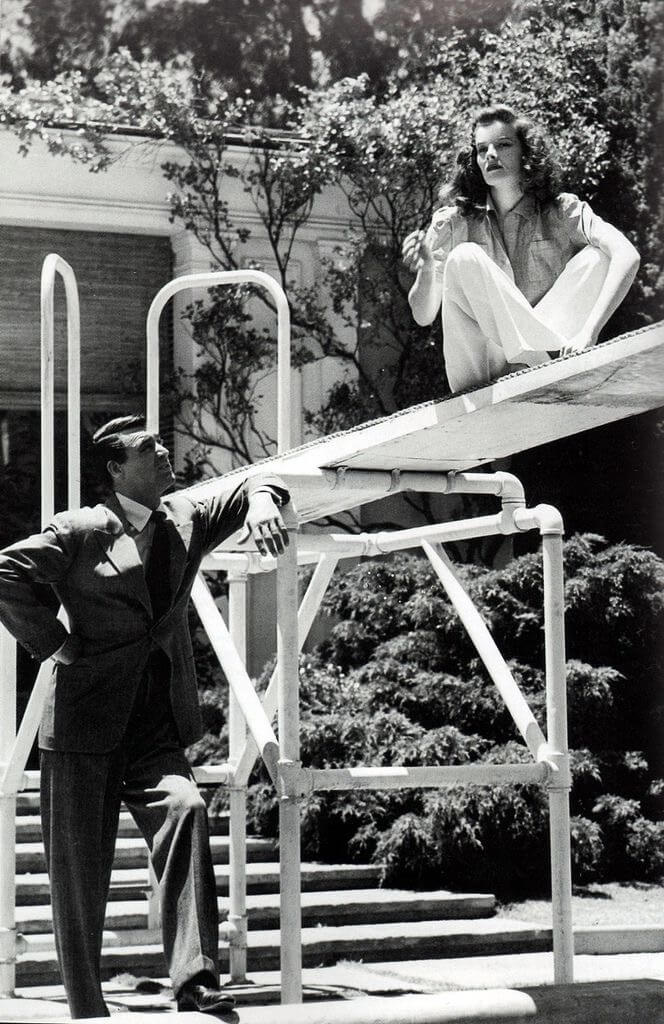 Best Classic movies of all time
Here's an interesting list of few of my all time Favorite classics! Would love for any of you to send anY more additions to this list,
'Roman Holiday' (1953)
Gregory Peck and Audrey Hepburn drunk in love in Rome? Doesn't get more fairy tale than that. William Wyler's romantic daydream introduced the world to Hepburn and her iconic charm while cleaning up at the Oscars (nominated for 10, won three).
'Tokyo Story' (1953)
Simple. Moving. Enlightening. All ways to describe Yasujiro Ozu's art-house family drama about an elderly couple whose urbanite offspring have no time for them. Another? A favorite among esteemed filmmakers, Scorsese and Coppola included, as Tokyo Story sits at top when it comes to sight and sound.
'Carmen Jones' (1954)
Featuring an all-Black cast, Otto Preminger's screen adaptation of the Bizet opera stars Dorothy Dandridge opposite Harry Belafonte. And though its synopsis seems PG on the surface—new girl in town drives the boys wild—its through line couldn't be more saturated in sexual innuendo. Not to mention there's skin, love scenes, and female sexuality dripping off the leading lady. Whether he intended it not, Preminger's winning musical of modest eroticisms is decades ahead of its time.
Seven Samurai' (1954)
Akira Kurosawa's Seven Samurai is a film on every master director's list of must-see films, so there's no reason it shouldn't be on yours too. The gist: A village enlists seven samurai to help defend them against a gang of bandits. Their payment? Only rice. It all culminates in a battle offering Kurosawa and his cinematographer, Asakazu Nakai, an opportunity to flaunt their action skills, widely hailed as innovative and brilliant for the time. A blueprint for subsequent cinema, Kurosawa's Japanese epic paved the way for iconic films such as John Sturges's – ' The Magnificent Seven' and Quentin Tarantino's 'The Hateful Eight'.
12 Angry Men' (1957)
Sidney Lumet makes his directorial debut with this courtroom drama about 11 dogged jurors in agreement and the one they'd rather hang out the window. Filmed almost entirely in the confines of a sweltering jury room, it is—beyond a reasonable doubt—a slow-burner worth your time. As is this spoof.
'Touch of Evil' (1958)
Though production was a challenge and Orson Welles's finished film was trashed by American critics, the European seal of approval bolstered Touch of Evil's reputation as one of cinema's greatest film noirs, as did its dynamite single-shot opening sequence.
'Some Like It Hot' (1959)
Funny and spirited, the screwball national-treasure film starring Marilyn Monroe, Jack Lemmon, and Tony Curtis is a favorite for three reasons: 1) Lemmon and Curtis in skirts is comedy gold, 2) Monroe and her musical numbers are infectious in a way we could never get sick of, and 3) director Billy Wilder just has a way of blending farce with burlesque and murder to side-splitting effect. As for the plot: This one follows two gents who witness a mob hit and join an all-ladies band disguised as femmes to lay low.
'The 400 Blows' and 'Breathless' (1959, 1960)
French new wave, la nouvelle vague, noun: the movement of a group of trailblazers to radically innovate French film into bold cinema. These companion films, Francois Truffaut's The 400 Blows, about an adolescent poised for a life of crime, and Jean-Luc Godard's Breathless, about a petty thug who graduates to murder, define that movement.
The Apartment' (1960)
Some Like It Hot director Billy Wilder enlists Jack Lemmon and Shirley MacClaine for a brief encounter. The romantic farce follows Lemmon's Bud Baxter up the corporate ladder—his success largely due his willingness to lend his abode to his adulterous bosses—and through the fumbles of the dating game.
'La Dolce Vita' (1960)
Federico Fellini takes a turn for the contemporary with this glitzy tale, which accompanies a paparazzo on a weeklong escapade with the Roman upper echelon living the sweet life. We know what you're thinking: Anita Ekberg. Her kitten. The Fontana di trevi. One scene to rule them all.
Repulsion' (1965)
You're privy to Rosemary and her demon spawn, but what about Carol and her straight razor? One of the freakiest films you'll ever dither through, Roman Polanksi's first English-language feature, a Gothic horror about a woman's retreat into madness, is best viewed peering through the cracks of your fingers.