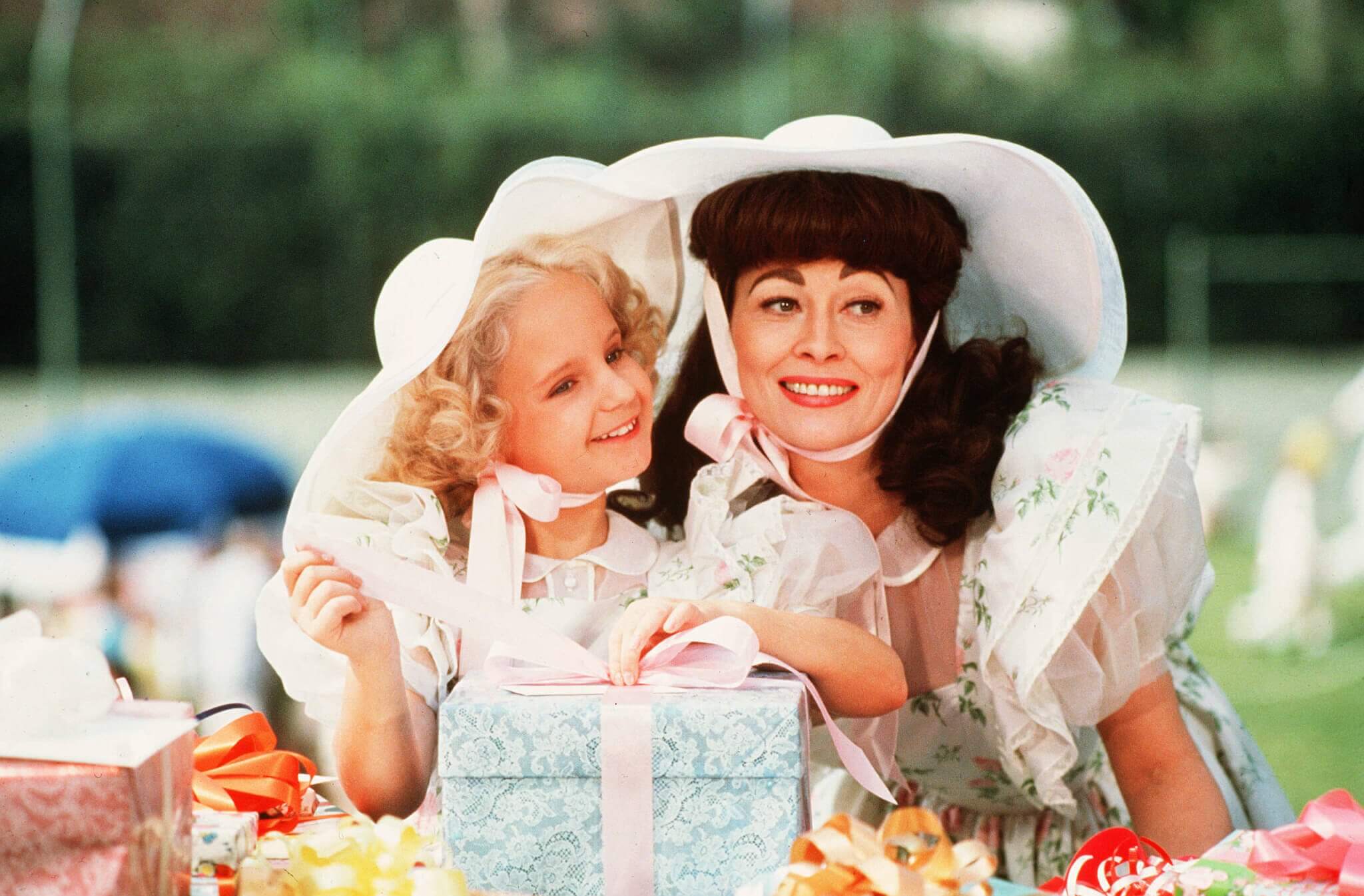 Mommy Dearest – Review and more
Mommie Dearest is a 1981 American biographical drama film directed by Frank Perry. The film depicts Christina Crawford's adoptive mother, actress Joan Crawford, as an abusive and manipulative mother who hurt her adopted children. This movie always gives me the chills, however I thoroughly wish for everyone to watch this disturbing tale. My first introduction to 'Joan Crawford' was in Ryan Murphy's 'Feud' based on the rivalry between Bette Davis and Joan Crawford. This is also an impeccable show worth watching!
Diana Scarwid (plays Christina Crawford) impresses while Faye Dunaway as Joan Crawford goes over the top many times. What this film largely reminds you of is Joan's legacy as a Hollywood superstar who "made it" in silents as well as talkies. She deserved a better film. quite dark and showed Christina eyes of how Joan was off screen in her eyes. It was heartbreaking.  After Joan and Christina, the wire hanger scene was so morbidly scary.No wire hangers!"That's what comes to mind when most people think of Joan Crawford, more so than the professionalism and remarkable performances that mark her four decades long career. 
Shortly after her death in 1977, Crawford's adopted daughter Christina published "Mommie Dearest," a memoir detailing her mother's alleged abusive nature, alcoholism and neuroses. Katharine Hepburn, Myrna Loy, her first husband Douglas Fairbanks Jr., her two youngest daughters and others close to her denounced the book. But with Frank Perry's 1981 film adaptation, featuring Faye Dunaway's shrieking, hollow, larger-than-life performance, the damage was done. In just 129 minutes the film unravels what Crawford had been building for herself since first gracing the screen in the late 1920s. It turned the image of Crawford in the cultural imagination into a monstress, a soulless camp icon to be mocked and reviled but rarely respected, and a cautionary tale of what happens when women put their careers first.
A very important movie raising a lot of controversies in the Industry. Far too many celebrities came to the defence of Joan Crawford, praising her as a mother and dismissing her adopted daughter's accounts, although this Old Classic did not do extremely well, I adore it and will recommend it purely for its grappling scenes and the disturbing insight into Joan Crawford's life. If you have watched 'Feud', you will definitely like this film because it gives you a deeper journey into Crawford's background and how she was a troubled woman.
Even in Feud, Joan is no 'angel', a brash and even rude. She is shown as a ruthless cold woman who is power hungry. she's a woman who embodies all the dreams every young girl has when she looks at the glimmer of Hollywood and thinks "I want to be a star!" and the cold pangs of yearning when the spotlight leaves. The image I hold of Crawford is one crafted from her various roles and interviews that have far more complexity than "Mommie Dearest" and her current legacy do.
The 1962 Robert Aldrich film "Whatever Happened to Baby Jane?" reinvigorated Crawford's career, along with that of Davis, her co-star. It also spawned the dubious "hagsploitation" genre, which is exactly what the word conjures. There is a visceral thrill in watching these aged divas and older cinematic titans hash it out in horror rather than be regulated to playing bloodless, supporting roles far beneath their talents. Films like "Hush … Hush, Sweet Charlotte" (1964), starring Davis and Olivia de Havilland (in a role originally meant for Crawford) let these actresses form fascinating roles, and often disregard the rigorous expectations of beauty in order to deconstruct their own images in a metatextual manner.