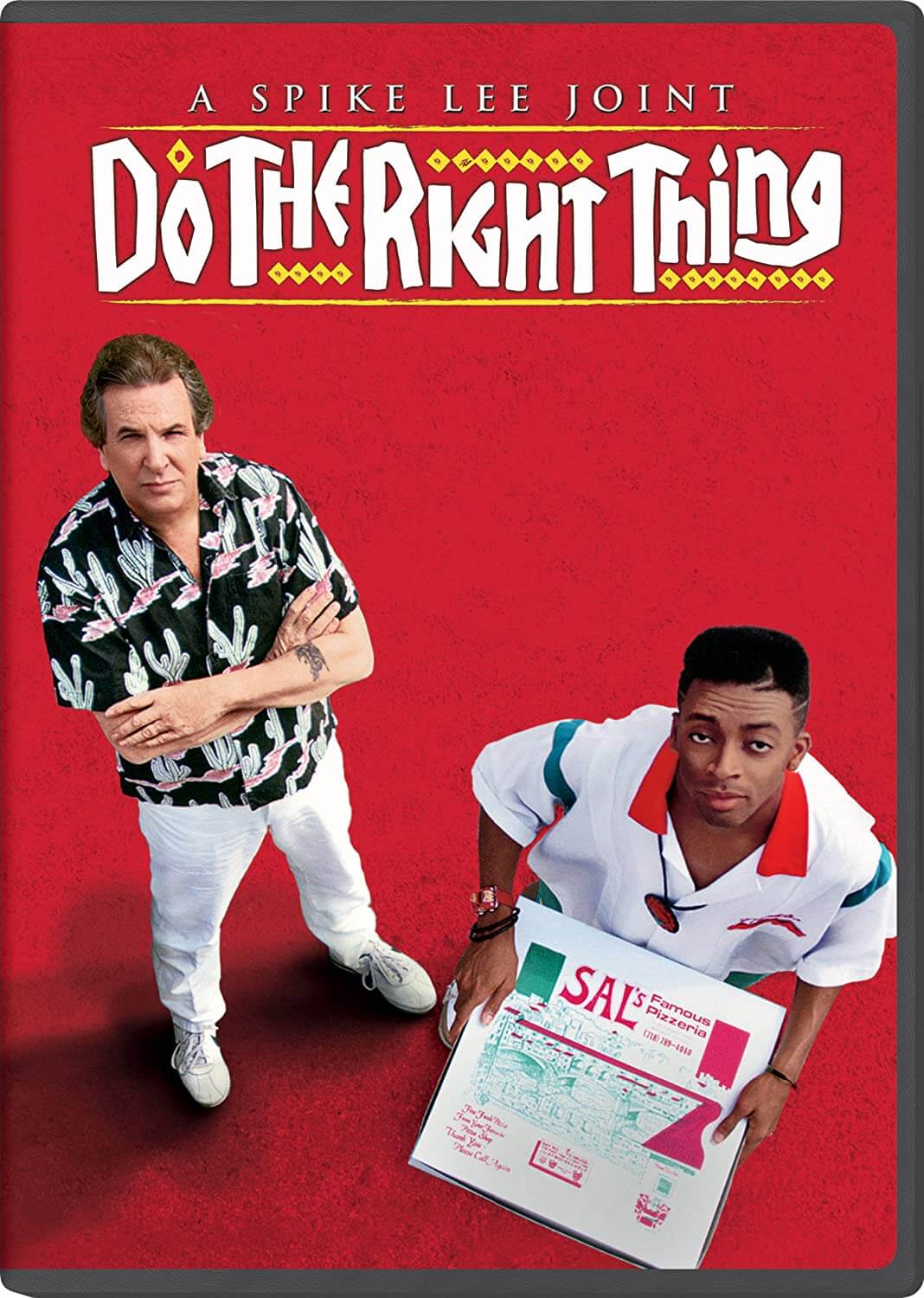 Do the right thing review- movie For pizza night
Do the Right Thing is a 1989 American comedy-drama film produced, written, and directed by Spike Lee. It stars Lee, Danny Aiello, Ossie Davis, Ruby Dee, Richard Edson, Giancarlo Esposito, Bill Nunn, John Turturro, and Samuel L. Jackson, and is the feature film debut of Martin Lawrence and Rosie Perez. The story explores a Brooklyn neighborhood's simmering racial tension, which culminates in violence on a hot summer day.
The film was a critical and commercial success and received numerous accolades, including Academy Award nominations for Best Original Screenplay and Best Supporting Actor for Aiello's portrayal of Sal the pizzeria owner. I remember watching this brilliant Spike Lee movie in one of my Film History Classes, this film was an unforgettable one, and I tell everyone to watch this wherever they can find it. Living in Brooklyn for a while now, this film is incredibly realistic and relatable. This movie was very controversial in its time and could arguably be controversial in today's world. This movie set a bench mark for future movies on issues of race and discrimination among people and the police. This movie expressed the emotions, expressions, and theme of violence vs. non-violence scenarios.
Gorgeous color tones and contrasts along with iconic music represent the black community and its people in a beautiful way, spike sure knew what he was doing.
It is clear that this movie was so popular in its time due to relevancy with real-world issues like racism, biased opinions, and foolishness. Every single actor did a swell job playing their part and really being that recognizable character. I love Rosie Perez's dance ( iconic) & the lead-in "Public Enemy" anthem, but after that we get some odd editing choices from Barry Alexander Brown, & basically scene after scene of people we don't know, shouting at each other, & in general partaking in petty squabbles. These editing choices however fit the movement of the film and we really get a feel of the situation along with a touch of old school R&B rhythm.
There's a method to this madness as the squabbles escalate into full-blown vendettas. We get to know the odd-father/son relationship between Mookie & Sal, the pizzeria owner, & his son's, "Pino," & " Vito," both of whom Mookie shares a near sibling relationship of love/hate with. Lee then introduces us to a panorama of personalities of the neighborhood, none of whom exist without blood on their hand's. ( including the nice proud little-old lady, "Mother/sister, & the mentally-disabled"Smiley." ) We also get parreal ( sp) relationships between Mookie & his sister "Jade" ( well played by Spike lee's actual sister Joie Lee,) & the super-sexy, "Tina," ( Rosie Perez. )"Da Mayor," ( the film's only heroic figure) & his late-stage romance with the imperious "Mother/Sister." There are numerous revolving characters however each one is unforgettable.
A scene between Mookie and Sal in 'Do the right thing'
I really appreciate what this movie did with color and music, a lot of red tones and bright colors, you could see it change every time the story takes you back and forth from each minority neighborhood. It was relevant when it was made, and it continues to be relevant today given the current political climate in America. I hope Spike Lee continues making informative movies, and I hope the viewing public continue going to see his films. And RIP fight the Power!.