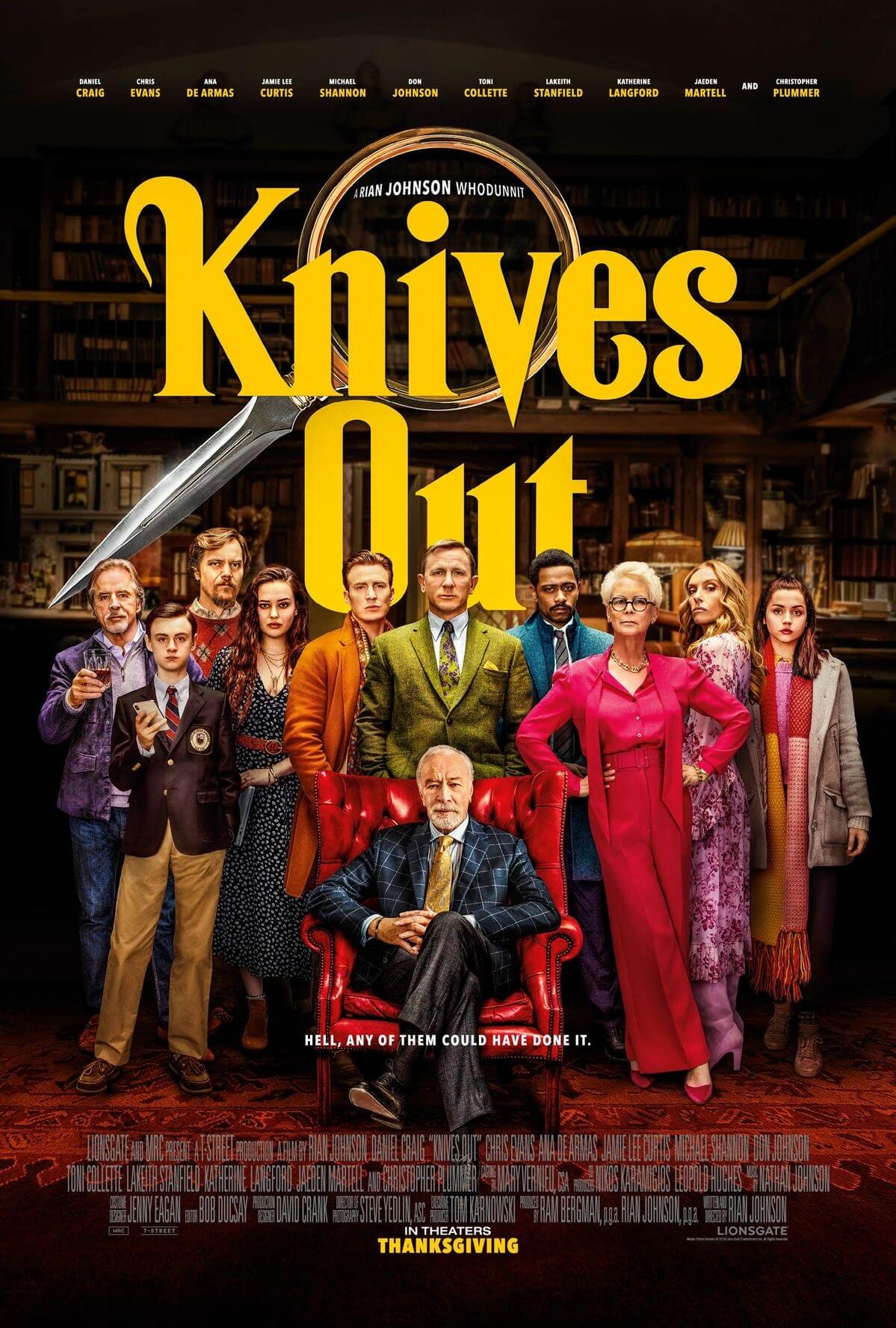 Knives out review- the last clue
Knives Out is a 2019 American mystery film written and directed by Rian Johnson, and produced by Johnson and Ram Bergman. A modern whodunit, the film follows a master detective investigating the patriarch's death after a family gathering gone awry. This film is visually stunning! From costumes to set design. A film that seemed like a 70's period mystery thriller although based in current day. There is something so 'Agatha Christie' about this movies, almost feels like a 19th century mystery novel.
Rian Johnson's Direction is a masterpiece, he keeps the audience guessing till the very end of the film, he tells us everything we need to know in depth, the truth that opens up in the climax will shock the audience . The location is outstanding, as well as the background music, and he has done justice to each and every character. Take a bow, Rian Johnson.Special mention to Steve Yedlin and Bob Ducsay for an outstanding cinematography and editing
Daniel Craig does a good job as the sleuth detective with a southern accent, very believable and well practiced . But it's Ana De Armas who steals the show, she outwits everyone every time she comes on the big screen with her performance. Chris Evans just lacks matching up to De Armas but does an outstanding job as the spoiled Playboy Ransom. Jamie Lee Curtis, Michael Shannon, Don Johnson, Toni Collette, Christopher Plummer and other artists do a good job in their Small roles.
Knives out is a roller coaster of twist and turns leading up to a grand finale much like a futuristic version of clue with a little bit of Hitchcock. Most of the conversations brought up in Knives out allow great comedic timing as we venture through such topics on immigration, liberal hypocrisy, internet trolls, the "this is my land get off my property" inherited wealth myths that that spoiled hold dearest to themselves, and much more. But the real hit here is the constant curve balls of hints leading up to the idea of the whole movie, figuring out who murdered Harlan Thrombey, the wealthy head of the family who has earned millions. The art of misdirection and mayhem clash together here to create a family of grave diggers looking to inherit wealth and a confused caretaker looking to hold her secrets close to her.
Very clever and well thought out film, you will love the dark humor and hook onto the unlivable bunch of characters, beautifully crafted. The climax is tight and will surprise most of the viewers. It was well revealed and like every crime thriller movie, Detective Blanc reveals what we have missed and underlines the loopholes in every character's flawed stories. This is a visually stunning film and a must if you like old fashioned mystery novels!