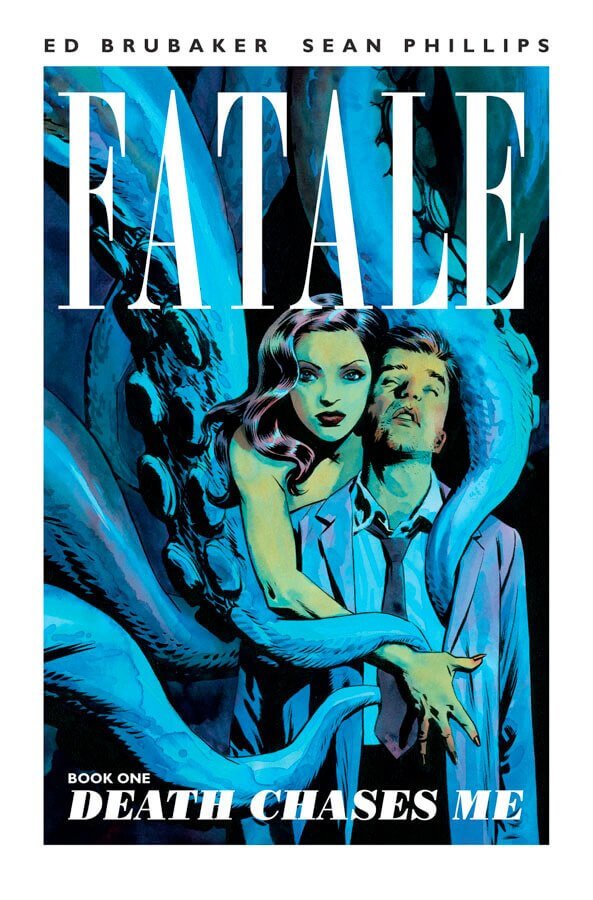 FATALE and film Noir.
After finishing the fifth edition of the graphic Novel 'Fatale' by Ed Brubaker and Sean Phillips, i was able to appreciate the vivid noir-esque elements coated in intense horror. Other than my obvious bias towards mystery thrillers, I believe 'Fatale' can be regarded as a masterpiece of pulp fiction. The Fatale chronicles surround the mysterious life of Josephine, or more fammiliarly known as "Jo", an archetypal femme fatale who is seemingly immortal, having survived from the 1930s to the modern day beautiful and unaged.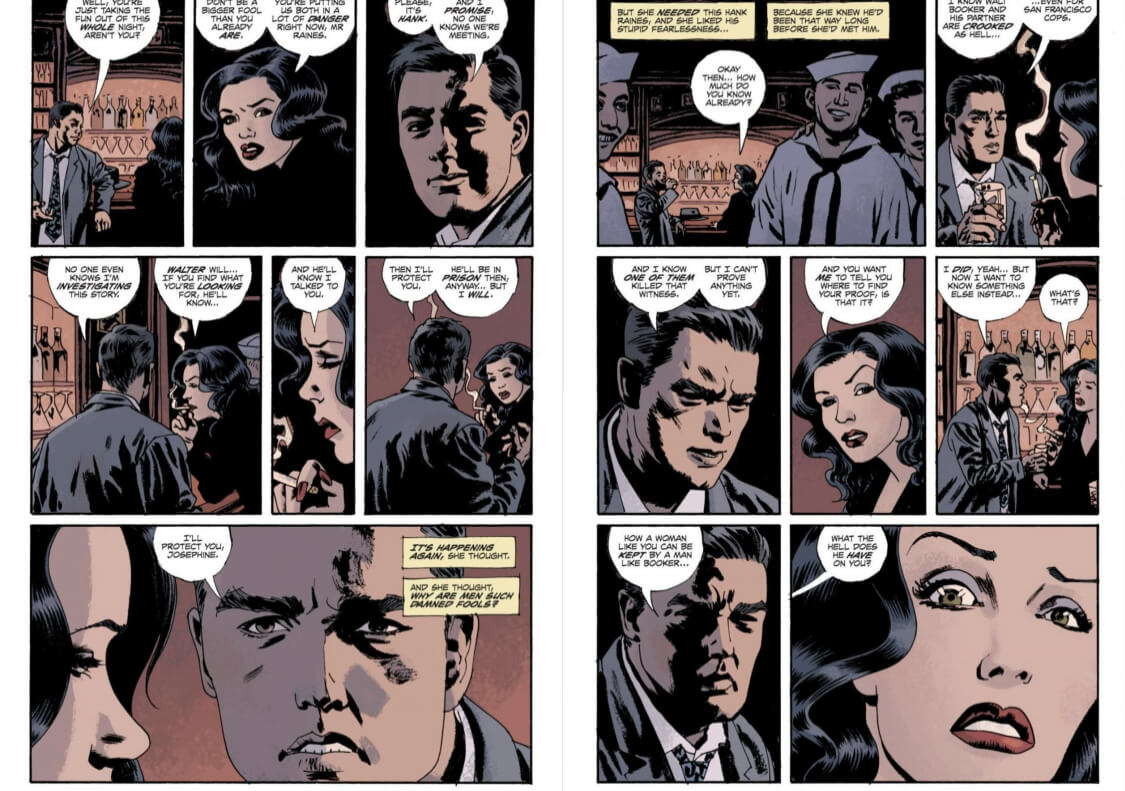 The story follows a dark theme of the 'Occult' as well as detectives and criminals, also a fairly common theme in Noir Films. Jo happens to have supernatural abilities that hypnotize men into becoming intensely infatuated with her, whether she wants them to be or not. The idea of The 'Femme Fatal' being the central theme and character already draws us into this world of Noir where men become enslaved to the beautiful woman and begin to commit unimaginable crimes. The dark, mysterious seductress who comes pleading for help from a charming yet deceivable private investigator, only to have been behind the crime all along. These are common plots for your typical 'Noir Film' with the addition of grit that comes along with Brubaker's original style. The graphic novel ties you in with some beautiful noir-style visuals which draw you into the slow-burn tale as the mysteries begin to reveal themselves.
Through the decades, Jo struggles to understand and control her powers while being pursued by a violent cult. The cult worships cosmic gods quite reminiscent of Lovecraftian horrors, which are somehow lead back to Jo.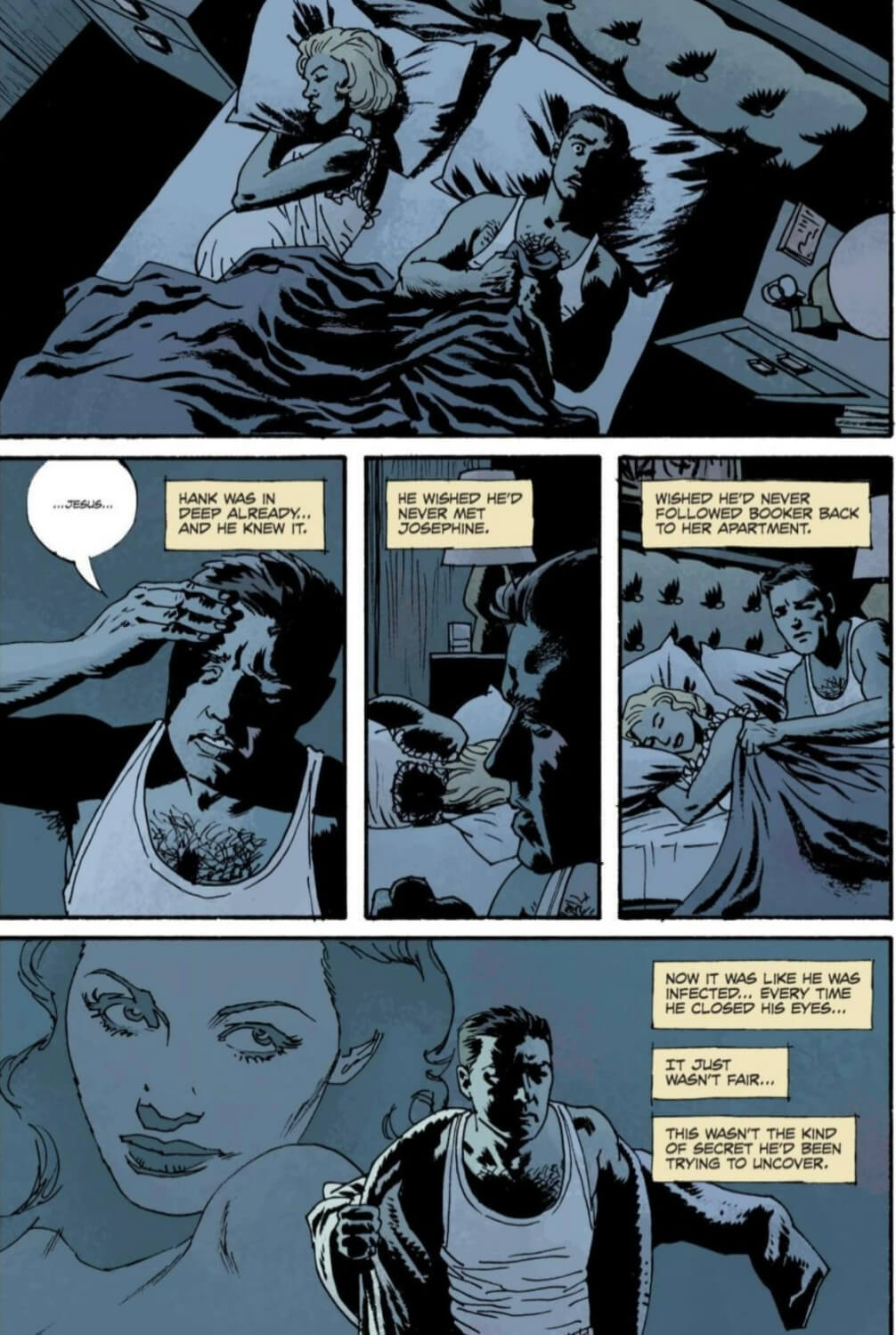 Each page practically oozes with a moody jazz and a smoke-filled ambiance. It reads much like an old pulp paperback or the story of a classic, engaging film noir. Fatale is a pleasure to read in all colours as each coloured panel is crafted with deep romantic tones and a tint of moody blues. The colours are very cleverly applied, however, one could just as easily see this in a black and white, monochromatic 'Sin City' type colour scheme. The characters are ruthless, unforgiving and ofcourse they are punished! The action sequences are totally visceral, gun shots fired, explosions and unfortunate axe-murders. The villains are typically sinister, and you can see that in the way their expressions and particularly in the way their malicious grins are drawn out  .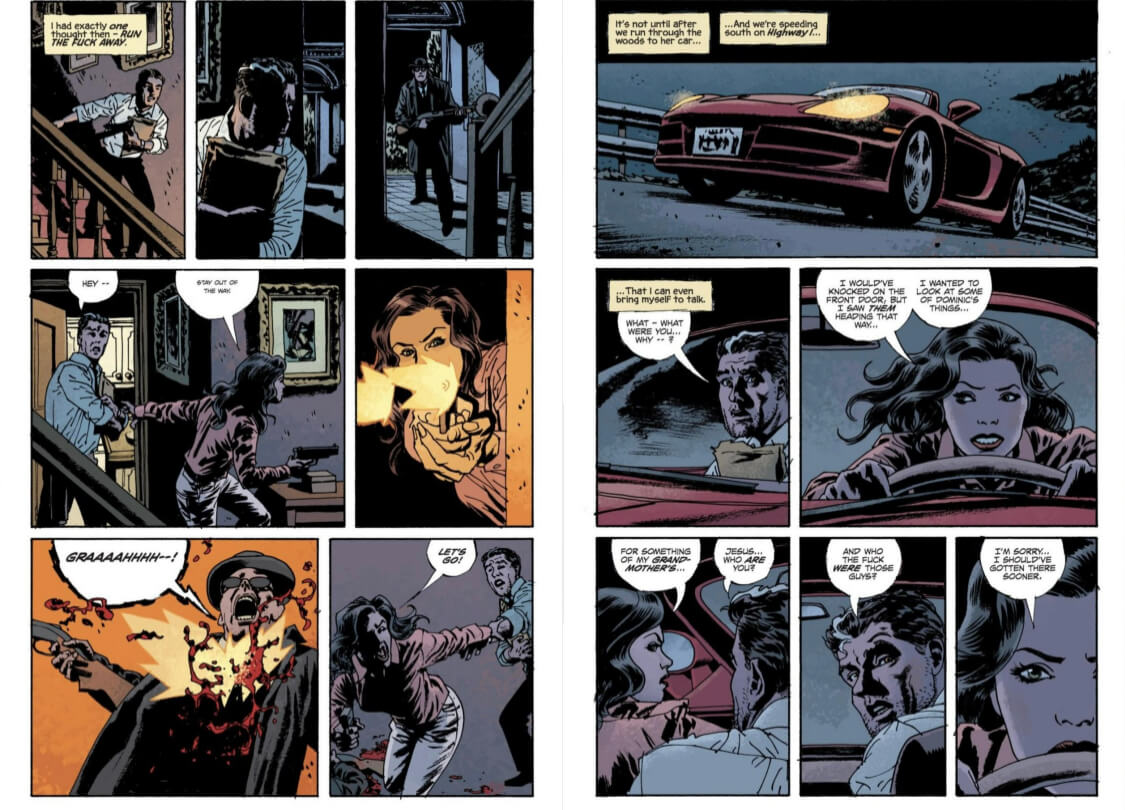 So far, this graphic novel undoubtedly does justice enough to be regarded as 'Noir'. However Jo isn't the typical femme fatale…she's hardly a damsel in distress and we see her character subverting tropes by being more than capable on several occasions, even rescuing the men who are trying to do the same for her. So in a way it's more empowering and supportive of strong complex female characters, than it was in the case of many Noir films. One can enjoy this fresh take on the 'Femme Fatale'. Jo has quite a tortured, nightmarish backstory which keeps you both hooked and hypnotized by Jo's undeniable charm.