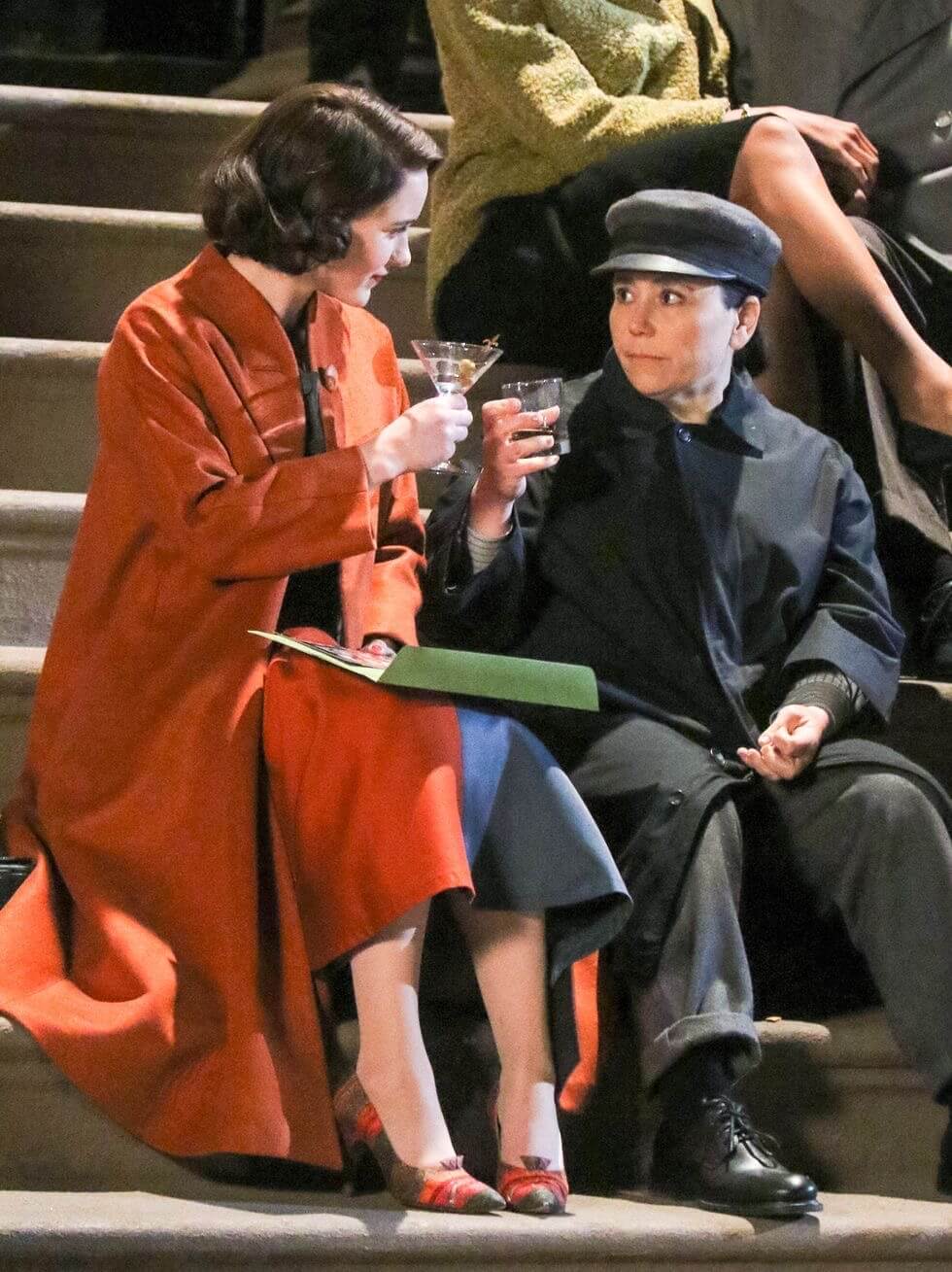 Marvelous Mrs maisel Season 1-Notes for a Ballsy Woman
The Marvelous Mrs. Maisel is an American period comedy-drama web Marvelous Mrs. Maisel is as exciting and awesome as its title. In one line it is an amalgamation of an exceptional period musical with a thought-provoking dialogue about women.
It is wholesome entertainment that includes a great story, a beautiful screenplay, a period setup, fabulous actors and performances that leave you in awe of them.Each frame and shot seems like a painting that initially pleases you and with just a bit thought amazes you with its subtle nuances. This television series, created by Amy Sherman-Palladino, premiered on March 17, 2017, on Prime Video.
The show starts with Midge making an extremely witty toast on her Wedding. Then we are taking through a journey, In 1958, Miriam "Midge" Maisel is a young, upper class Jewish American housewife living on the Upper West Side of Manhattan. Her husband of four years, Joel, a businessman working at a plastics company, moonlights as a comedian at The Gaslight Cafe, copying more acclaimed comics' material. After one particularly mediocre performance, Joel leaves Midge for his secretary.
What is so fantastic about this show is the eye for detail- From how women in the 50's were so used to constantly looking perfect for their husbands to interactions with family. We see midge getting up in the middle of the night putting on her makeup and curling her hair while Joel sleeps so she wakes up looking her best. In the process Miriam realizes this can't be it…once her husband has left her she resorts to taking out her frustrations through comedy which she finds out very soon, that she has an incredible flair for.
found his story just as amazing ( if not more)as the reel Mrs Maisel, who also happens to be an amalgamation of aspiring real life women comics in the America of 1950s. )The show convincingly merges the reel and real with quite a few intertexts, like the reference to Sylvia Plath as a living but depressed person in the Paris episode)Lenny Bruce's life is awe inspiring and sad but Luke Kirby as Lenny is so convincing that he made me nostalgic (even though I do not belong to the 1950s) for the actual one and his chemistry with Midge seems so real that perhaps the writers could have taken some creative license.
On the night her Husband leaves her, the dejected and drunken Midge goes back to the Gaslight where she delivers an impromptu set, confessing her predicament to the audience. While her bawdy delivery enthralls the audience, she gets arrested after flashing her breasts. This is an extremely witty and unfiltered scene, in the 50's her behavior would be considered unladylike however she really doesn't give a fuck. And her ' I don't give a damn' attitude is what hooks us 21'st century women to this show. Midge is both feminine, classy and ballsy at the same time which makes her so endearing and likable.
Midge meets comic Lenny Bruce, who has also been arrested for obscenity in his act. Midge is bailed out of jail, and she, in turn, bails out Bruce. Inspired to be a comedian herself, she teams up with Gaslight employee Susie Myerson, who becomes her manager. Susie is my favorite character and probably will be yours as well, you haven't seen fierce and passionate until you've met Susie. The fantastic thing about this show is even though susie's clearly androgynous appearance suggests she may be lesbian the writer and director has chosen not to make it the highlight of her character and much more. Even though Susie is brutal and even mean at times, no one understands it better than Midge. Their client and Manager relationship is what holds this show together and laugh when you're feeling down…you just can't help it.
Besides the well developed and interesting characters on the show, it's worth watching for the amazing costume design, elaborate sets and detailing of how New Yorkers spoke and behaved in the late 50's. Characters Sophie Lenon, Abe and Rose Weissman really bring this show to life with their brilliant performances and having a well researched script does these actors justice. It is a beautiful and realistic show that showcases a funny and struggling-to-be-independent woman not losing her femininity just to appeal to the men in her generation but instead, she charms the people by it. This is a must watch if you haven't checked it out already!.