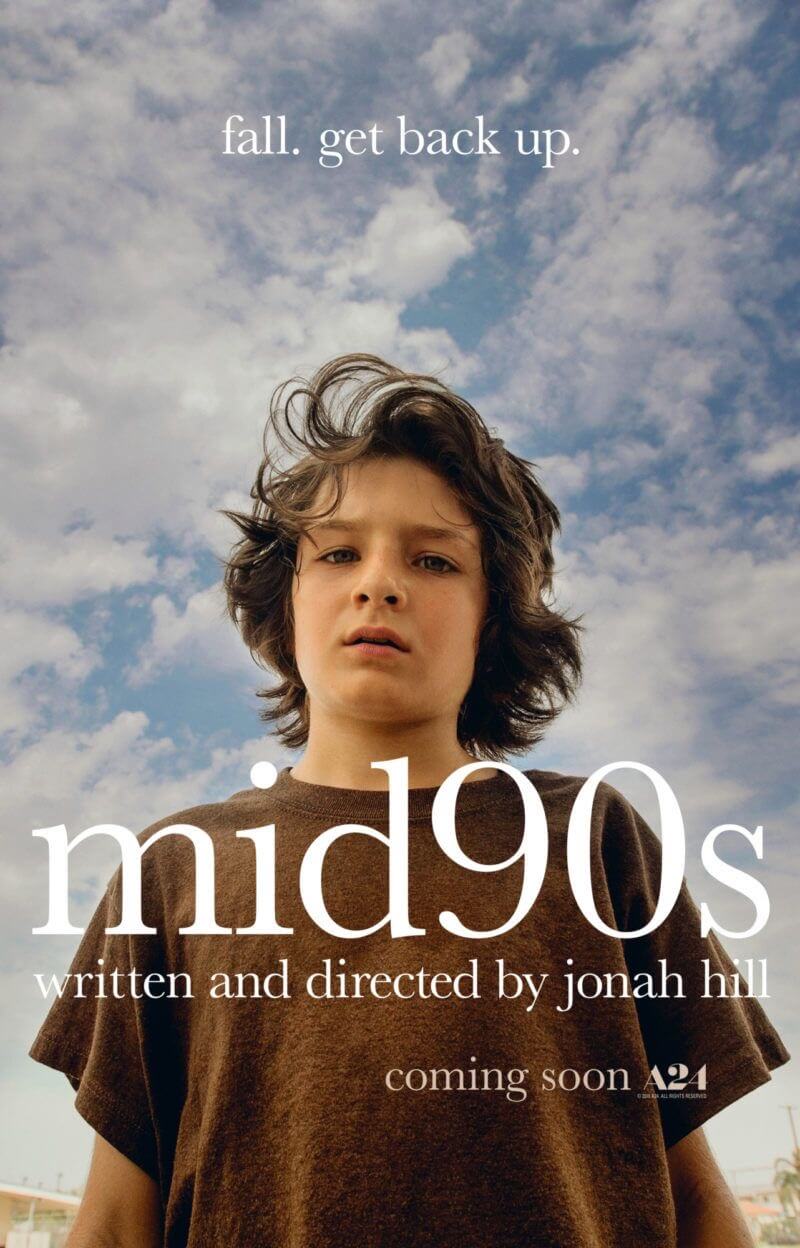 Mid 90's- why you must watch this film
Mid90s is a 2018 American coming-of-age comedy-drama film written and directed by Jonah Hill, in his feature directorial debut. It stars Sunny Suljic, Lucas Hedges and Katherine Waterston, and follows a 13-year-old boy who begins spending time with a mostly older group of skateboarders while living in 1990s Los Angeles.
Jonah Hill's debut film as writer/director is an admirable piece of awakening. Feeling like an offshoot of Larry Clark's seminal 1995 film Kids, Hill takes a page from their playbook to chart the fascination of a latch key kid from a broken home (his brother beats him & it seems there is no father figure while the mother is off doing something) who falls in w/a gang of skateboarders who take him under their wing & give him a crash course on the bad things in life (drinking, smoking & of course skateboarding) which gives him a sense of purpose & belonging. An impressive list of needle drops are heard on the soundtrack (I picked out The Pixies, Bad Brains & The Mamas & the Papas to name a few) coloring the background of this low res effort which is a nice stepping stone for future efforts. Good work. I think the skater kids genre is one of its own, an a very prevalent tribe represented in Hollywood cinema.
The boy(Sunny Suljic) really made me feel what his character was feeling, such a talented actor through all his journey from domestic abuse, him seeking out acceptance, laughters, pursuing his passion and consequences of living a certain way of life I never felt let down by the actor. Jonah Hill wrote a plot which has depth, where the characters have great chemistry, shows the life of young teen skateboarders and presents the beauty of it all. If you are truly passionate about something(whatever it may be) this movie is sure to touch you on a deeper level as characters feel their delight from their passion of skateboarding that is so relatable.
The performances and cinematography are the strongest element of the movie. Soundtrack is pure gold – I love the nod to intelligent West Coast hip hop like Souls of Mischief. Acting was excellent, especially Sunburn and his older brother. Great cameo by Jerrod Carmichael. Although it does remind me of 'Kids' – which is not a bad thing , a testament to how influential that movie was to an entire generation, I'm guessing Hill is a fan and this movie works! And still keeps you hooked.The film was executed beautifully. and Kudos to you Mr. Hill, you truly have crafted a masterpiece.
We tend to assume such things are autobiographical. But I'm looking at Jonah's background and he seems to have lived a more comfortable life than that of his protagonist. Mom was a costume designer. Dad was an accountant for Guns N' Roses (really). His younger sister, Beanie Feldstein, is currently receiving raves for Olivia Wilde's Booksmart. Well I could go on analysing the film or comparing it to Kids' but the movie presents a reality very relatable to many living in Los Angeles or New York, a very well crafted and well executed film.