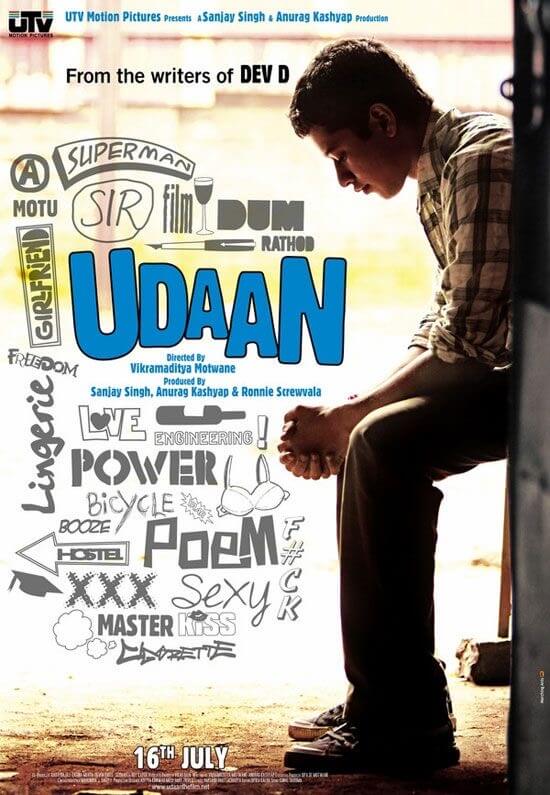 Udaan Review- an Artists Rights
Udaan is a fresh coming-of- age Indian Hindi-language coming-of-age drama film directed by Vikramaditya Motwane in his directorial debut. It was produced by Sanjay Singh, Anurag Kashyap and Ronnie Screwvala. One of my personal favorites. This movie follows the story of Rohan and his expulsion from boarding school, Rohan is forced to (Rajat Barmecha) returns home to his strict and uncompromising and even somewhat abusive father (Ronit Roy) and Arjun (Aayan Boradia), a 6-year-old half brother nobody bothered to tell him about. His father demands that Rohan goes to engineering school and helps his father out at the factory, however Rohan sees a different future for himself. An unconventional father and son relationship where they don't see eye to eye…but much more.
Rohan being a creative young boy, his mind exploding with stories, poetry and other creative ideas feels trapped in his father's home and even treats his half brother with disdain. His struggle is thoroughly felt and yet ignored by everyone around him including his uncle who is afraid to stand up to Rohan's father. Rohan's sensitive and yet resilient character is admirable and you feel his pain. This emotionally provoking story is quite dark and even quite a tear jerker at times.If you can get past that you'll appreciate how well the characters are developed including Rajat, Rohan's abusive father. You understand that he has already normalized this type of emotional and physical abuse as this is what he's learnt from his own father and gone through.
The choice of dialogues in the script are so wonderfully thought out and executed perfectly by every character. There are some iconic shots such as the end of the movie as well as Rohan's moment with his father's car is a powerful one, you can feel his tremendous rage and anger towards his father and his hopelessness.
Udaan takes quite a few unpredictable turns, and has quite a few meaningful sequences relatable and realistic. The way this film took turn after Ronit Roy's entry, you will hate this man's character, as he acted so incredibly well. This is a powerful, poetic movie with a lot of incredible scenes and moments all tied wonderfully together. very strong social message and keeps you gripped on to your seat throughout. It's a must watch . Just wonderful. Words aren't enough to express the experience this movie can give you.